Optimise your marketing spend for maximum impact
Develop a high-level understanding of where and when to invest
You run a tight ship. You're on top of the numbers and you're constantly tweaking and refining what you do.
You may already have a good understanding of what's working and what isn't, but you know there's room for improvement.
You want to spend wisely and feel confident about every decision you're making.
But you have questions you can't answer. Problems you can't solve:
What impact does your marketing and promotional activity have beyond the base sales you would have made anyway?
How are non-marketing activities affecting sales?
What is the true return on investment from every channel and tactic you're using?
Where should you increase spending and where should you reduce it?
Which channels and tactics will work quickly to produce short-term results?
Which channels and tactics leave a lasting message?
How should you phase campaigns according to seasonal trends?
What if you had an analysis model that answered all of those questions?
Marketing Mix Modelling (a form of econometrics) is a method for economic measurement. It's a set of techniques that will help you unravel the complexity of all the different factors at play within your marketing mix.
What you end up with is a simplified model that you can simulate with. It'll help you analyse, interpret and plan for every campaign, so that you can get more for your money, wherever you're spending it.
How can Marketing Mix Modelling help you?
1

Strip out the base sales you would have made anyway to understand the true impact your marketing and promotional activity has on profits

2

Measure the impact of non-marketing factors, such as weather conditions or distribution changes, for example

3

Learn how to optimise your budget for maximum effectiveness across your marketing mix so you can increase sales and/or long term impact




4

Learn how to phase your marketing spend across the year to take advantage of seasonal opportunities and trends




5

Forecast your key metrics based on planned marketing and promotional activities with real-world data from multiple sources and channels

6

Measure a complete set of channels and tactics within one model, rather than looking at each data source individually
"Jo is simply the best thought-leader and practitioner in marketing mix modelling that I've worked with. She is a clear and effective communicator of complex concepts with extensive industry experience. Jo is equally competent in a consulting/leadership role or hands-on project delivery.
I enjoyed and learned a lot from her during our project and would highly recommend her to potential clients, particularly in the MMM area."
- Kevin Walsh, Forecasting and Data Analytics Consultant
How does the marketing mix modelling process work?
Answering your business question
I'm here to help you make informed decisions that are driven by data. The approach we take is of secondary importance to me and because I'm independent, I can be flexible to meet your needs.
Once I understand your goals, I'll design and conduct the appropriate analysis and modelling. After we've unlocked the insights your data holds, I'll interpret them. I'll provide guidance and recommendations to help you work them into your strategy.
The initial process can take between two weeks and three months, depending on how many KPIs we're measuring and what outcomes we're working towards.
Effective communication
I'll project manage the process from start to finish, working with at least one point of contact on your team. We'll create a project plan beforehand with agreed milestones.
I'm happy show you my workings at all stages and deliver formatted data along with summaries and commentary in one or more formats according to your preferences.
I have leadership experience that includes liaising with and presenting to clients. My stakeholder skills can be put to good use to help you communicate our findings.
A flexible approach
To build the model, lots of data is needed. Ideally, weekly information going back at least three years for anything that might theoretically affect your sales.
Thankfully, automation has come a long way in the twenty years I've been practising econometrics. If you don't have this data readily available, I can help you source and collate it.
I'll take into account what you're already doing and make sure whatever we set up can be developed later (either by myself or someone on your team). Once we've built a model that answers your questions, that model becomes yours.
I also offer documentation and training, should you want to take this process in-house eventually.
"Jo is absolutely great to work with, very reliable and accountable. She has extensive experience in marketing mix modelling projects and she very quickly got up to speed with the project and delivered a strong and complex analysis which answered all of the clients requests to a very high standard. I'd love to work with her again in future."
- Camilla Cecarini, Head of Marketing Science
Take advantage of my extensive experience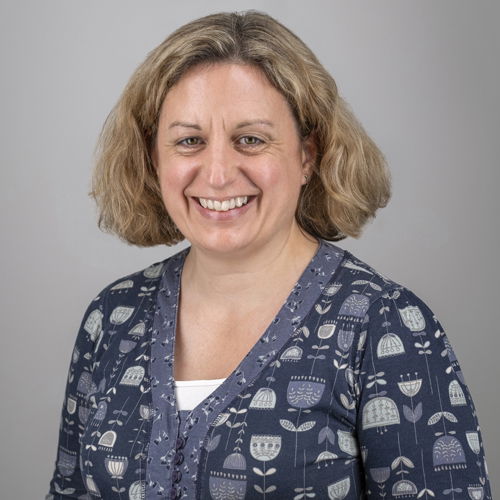 I'm Jo Gordon, an Econometrician with over twenty years commercial experience. I've worked with and had leading roles in some of the most well-respected analytics teams in the UK, where I've helped world-famous brands make smart decisions using data.
I've worked on a global scale across a range of industries, including alcohol, automotive, CPG/FMCG, health, pharma, retail and telecoms.
I set up independently in 2018, and now provide services, consultation and training to in-house analytics teams, as well as working with decision-makers to undertake and end-to-end projects.

Learn more about how I work, or view my career history on LinkedIn.
"Jo is technically excellent, thorough, well-organised and easy to work with"
- Sarah Stallwood, Principal Consultant


Is Econometrics right for you? Get in touch to arrange a consultation.
Please note that my rate for modelling work starts at £375 per day + VAT.
I prefer to discuss scope and agree a fixed fee.
Not a fan of forms? Email me: jo@jogordonconsulting.com