Unlock the insights your data holds
Get recommendations that you can act on
You appreciate the value of data, but collecting, analysing and interpreting it is a whole other story. Whether you don't know where to start or you need some help to finish, I'll step in to help.
Make informed decisions that increase profits
When you truly understand the marketing numbers behind your business you'll be able to reduce costs and increase sales:
Don't know how to accurately measure return on marketing investment?
Not sure how much to spend or how to split or spread your budget?
Need a deep analysis that breaks down what's working and what isn't?
Or something else?
Your data holds the key to more profit
Work with me to decipher its secrets and…
Feel confident in the choices you're making. Use the insights we find to convince others
Confirm what works and what doesn't. Ensure that your plans are aligned with your goals
Put processes and analysis in place that will turn data into your most valuable business asset


Not sure how or where to start?
I'm an all-rounder. I offer extensive research and analysis services using the skills I built up during an eighteen-year corporate career. Since becoming independent in 2018, I've been helping business owners like you to solve real-world problems with data.
"Jo is technically excellent, thorough, well-organised and easy to work with"
- Sarah Stallwood, Principal Consultant


Marketing analysis services
Consultancy

Get a summary of the data your organisation holds. Recommendations on which sources are most important for you.

I'll work with you to develop a bespoke, data-driven framework to forecast how much you'll need to spend to achieve your goals.

Learn how to set realistic sales and revenue targets for your business. Based on your future KPI goals. Using real-world data.
Analysis

I'll summarise trends and patterns in your data, deliver them in a format that suits and include recommendations for next steps.

I'll analyse your latest campaign and summarise how it performed versus targets, previous campaigns or industry norms.

Using the SWOT principle (strengths, weaknesses, opportunities and threats), I'll look at how your business is positioned.
Other

Make use of my vast experience of sourcing information and statistics that are available in the public domain.

Learn how to take full advantage of the software you're using to collect, record, analyse and present your data.

If you've got a problem and you don't know what the solution is, get in touch. I'll help you find the right approach.
Your go-to marketing analysis expert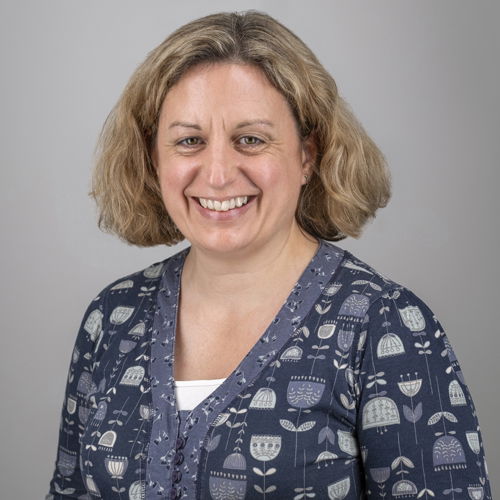 I've handled data for twenty years now, working with some of the most well-respected agencies in the industry. I didn't over-specialise, so I've built up a broad and deep set of skills that I can put to good use in your business. Learn more about me and how I work or view my career history on LinkedIn.


There are infinite ways to support decision-making with data. Your best solution may be a spreadsheet, a model or anything in between. It's action that counts.
"
Jo is a clear and effective communicator of complex concepts which she's applied in her extensive industry experience. She is equally competent in a consulting role or hands-on project delivery."
- Kevin Walsh, Forecasting and Data Analytics Consultant
Fees start at £375 per day + VAT. I prefer to discuss scope and agree a fixed fee so that you get what you expect and only pay for what you need. Not a fan of forms? Email me: jo@jogordonconsulting.com