I help businesses make smart, data-driven decisions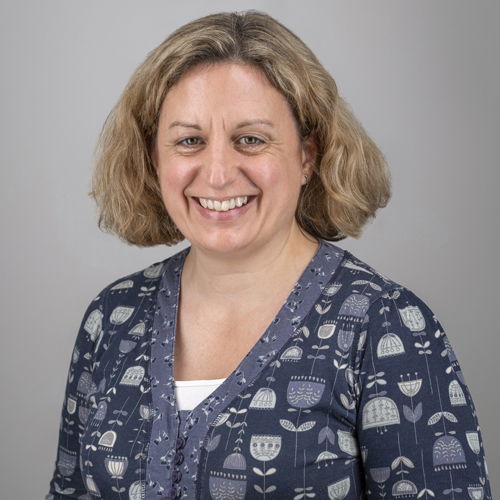 Hi, I'm Jo Gordon, an analyst with over twenty years experience in data and analytics. I set up independently in 2018 after leaving London to build a more rounded lifestyle. Whether you're running an established analytics team, are an independent business or your own freelance agency, I can use my broad and deep bank of skills to help you unlock the insights your data holds.


I work with decision-makers to turn data into marketing insights, recommendations and strategy
Whoever I work with and whatever approach we take the focus is on using data to drive action:
Marketing mix modelling for agencies, freelancers and direct to businesses
Research & analysis for agencies and small businesses. From reporting to strategic consultancy
Freelance partnerships to combine complementary skills, play to strengths and pitch bigger
"Fast turnaround time. Highly recommend!" - Recruiter
A flexible approach
My objective is to understand the business problem and then design an appropriate method to solve it. The simpler the better. I'll set things up so they can easily be changed or developed in the future, either by myself or someone else. If you want to run analysis in-house eventually, I'll train your team to a high level. I don't want to replace what you're doing, I want to enhance it.
Value for money
I've worked extensively for some of the most well-respected firms in the industry, managing projects at a leadership level for famous brands nationally and globally. I work quickly and produce first-rate work, but with low overheads. To put it simply, you'll get your money's worth and more.
One point of contact
When you hire me, you get me. Nothing in your brief will get lost in translation and the depth of my experience will be reflected in the output. People tell me I'm totally reliable, good at making stuff happen, and great at explaining complex things simply.
"Jo is exactly the sort of analyst you want on your team. She is 100% reliable and committed to delivering accurate, insightful results." - Sarah Hunt, General Manager
Recognition
At the end of 2019 I joined the #SBS family after Theo Paphitis selected my business in Small Business Sunday on Twitter. I was also acknowledged by Acquisition International in their Influential Business Woman Awards for 2020. Awards do not make me better at what I do, but as someone who naturally avoids the limelight they provide a great opportunity for me to show the world.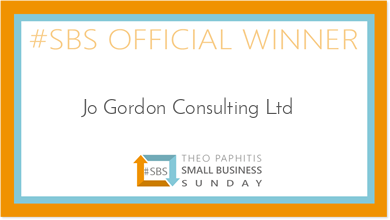 Beyond the business
I was helping kids to get enthusiastic about reading and also befriending end-of-life patients before Covid-19, volunteering through charities in my local community. I plan to return to both roles as soon as it is considered safe. I spend lots of downtime reading and trying to complete Netflix. I am a fair-weather cyclist and walker, especially if there is a pub along the way.
Tell me about your project
Consultancy projects start at £375 per day + VAT. My rate for most other research and data work starts at £250 per day + VAT. I prefer to discuss scope and agree a fixed fee so that you get what you expect and only pay for what you need. Not a fan of forms? Email me: jo@jogordonconsulting.com